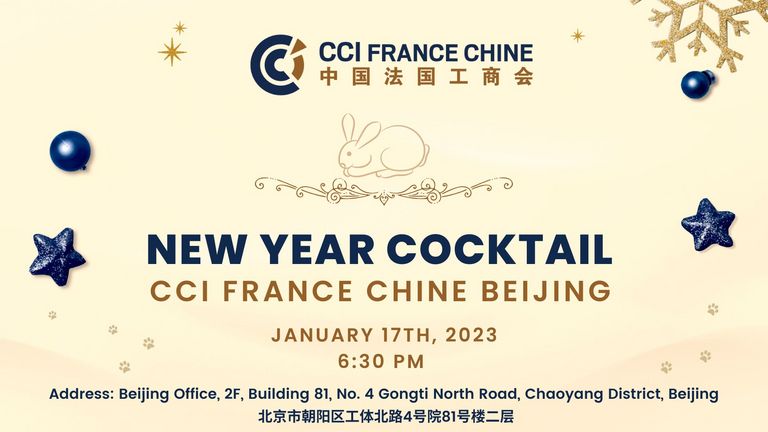 CCI FRANCE CHINE is pleased to invite you to attend the New Year Cocktail on Tuesday, 17th of January 2023.
Join us to celebrate the new year with French and Chinese officials and all the Sino-French business community, in the presence of Mr. Laurent Bili, French Ambassador in China, our distinguished Board Members and Mrs. Caroline Penard, General Manager of CCI FRANCE CHINE.
Our partners will prepare a wonderful Buffet with many delicious french specialities.