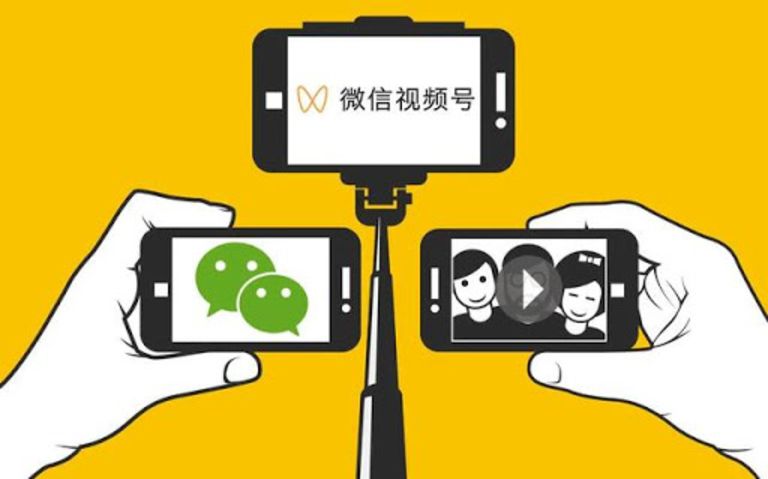 Course Introduction 课程说明
This course will be online. The connection information will be sent by e-mail after the registration.
本课程以线上授课方式进行。报名付费后获得线上授课的具体信息。每课课时为一天,授课时间共计6小时,另加随堂及课后答问时间。

Background 课程背景
Since WeChat Channels was launched, it has undergone numerous revisions. Based on the successful experience of TikTok and its algorithm, WeChat Channels has the characteristics of all WeChat products: restraint, hiding, and traffics for your connection circles.
微信视频号上线以来,经历了众多的改版。视频号步着抖音的算法推荐的成功经验而来,却又天然带着微信产品系的特点:克制、隐藏,和你的所有人脉圈的流量入口。
Should a company use a WeChat Channel?
What is the difference between a WeChat Channel and the videos on TikTok?
What brand and market value can the investment of the operation of the WeChat Channel bring to the enterprise?
If I already have a Channel account, do I need a TikTok account?
These questions not only plague the marketing staff of many companies but also issues that much corporate management must consider when allocating limited resources.
企业是不是该做视频号?
视频号和抖音的区别是什么?
投入在视频号的运营上能给企业带来什么品牌和市场价值?
是不是做了视频号就不用做抖音号了?
这些问题不仅困扰着很多企业的市场部的工作人员,也是许多企业管理层在分配有限资源时,必须考虑的问题。
To help companies understand WeChat Channel from the perspective of communication and micro-operations, to create strategies suitable for companies, we launched this course to provide interesting ideas and practical skills.
为了帮助企业既从整体传播策略又从微观运营的角度,整体来理解视频号,从而做出适合企业的决策。我们推出了本次课程,对进一步的运营提供借鉴思路和实践技巧。

Course Outline: 课程大纲:
第一节
视频号的特点以及与其他新媒体传播平台的区别
1. 不同视频平台之间的风格差异
2. 视频号的产品核心逻辑是流量,不是内容
3. 视频号需要更多的流量思维,强调推广
4. 要懂视频号的基本规则
5. 视频号迭代很快,要紧跟功能更新,随时利用
第二节
视频号的独特优势
1. 腾讯生态全导流:朋友圈、企业微信、社群、小程序、腾讯会议、直播、微店……
2. 开发社交私域,只有视频号能直接获取微信朋友圈流量
3. 激发企业真实商圈的社交潜力,强化现有客户粘性,
4. 线下真实流量加持,直接商业变现
5. "转发"才是社交营销的生命之源
6. 企业天然人脉强化品牌内容
7. 视频号比公众号更加具有微信技术加持
8. 视频号更适合企业品牌宣传
第三节
视频号在微信生态中的推广方式
1. 朋友圈推广直接有效
2. 结合企业公众号文章做推广
3. 结合线下活动和线上社群做涨粉
4. 内容设计+话题+搜索
5. 每条视频都要做够全面推广工作
第四节
视频号的运营技巧
1. 与公众号不同,视频号天然带算法
2. 视频号也是信息流推送的模式
3. 视频号官方鼓励"爆款",社交数据构成算法基础
4. 好友点赞非常重要,人脉直接转化为推荐
5. 做好转评赞一条龙:转发文案需要技巧
6. 视频号一条爆款重过千条无效:精品内容+重点推广+引导数据
第五节
视频号的内容制作
1. 抖音是陌生人弱互动,视频号是熟人强转发
2. 视频号的内容要做好整体策略
3. 定位核心熟人圈,风格定位很重要
4. 内容制作走质不走量,策划和拍摄更偏向传统TVC
5. 内容策划和制作的雷区和警戒线
第六节
企业视频号在整体传播矩阵中的玩法
1. 视频号是多平台矩阵中的一环,不能ALL IN ONE
2. 企业品牌传播和市场营销的多平台矩阵,设计好视频号的存在
3. 视频号的直播功能,打通腾讯会议可还行
4. 视频号与商业变现方法