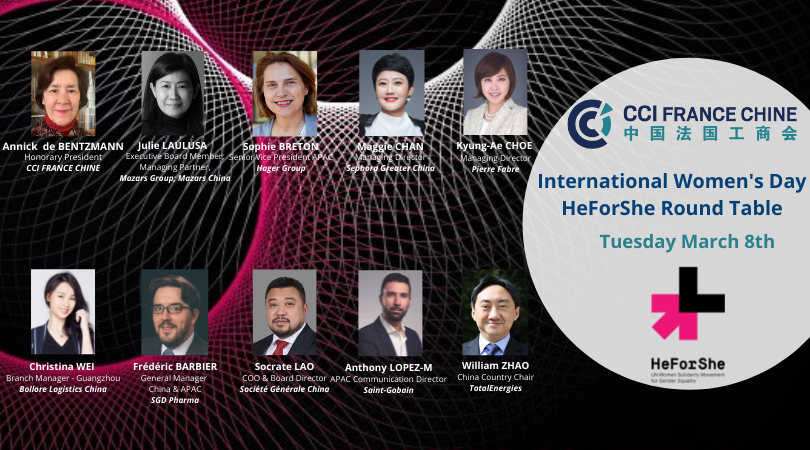 On March 8th, CCI FRANCE CHINE will be hosting a mixed gender roundtable on theme with the HeForShe campaign in honor of international women's day.
The event will be held in person in CCI FRANCE CHINE offices in Beijing, Shanghai and Guangzhou, and will also be made available via Webinar.
This event will allow for the discussion of not only women in modern society, but of the accomplishments that have been made and how they have externally affected businesses and social environments.
HeForShe is a solidarity campaign for gender equality launched by United Nations Women. Its goal is to involve men and boys in the fight for gender equality and women's rights, by encouraging them to take action against the inequalities faced by women and girls.
Registration
Please scan the QR code to register.