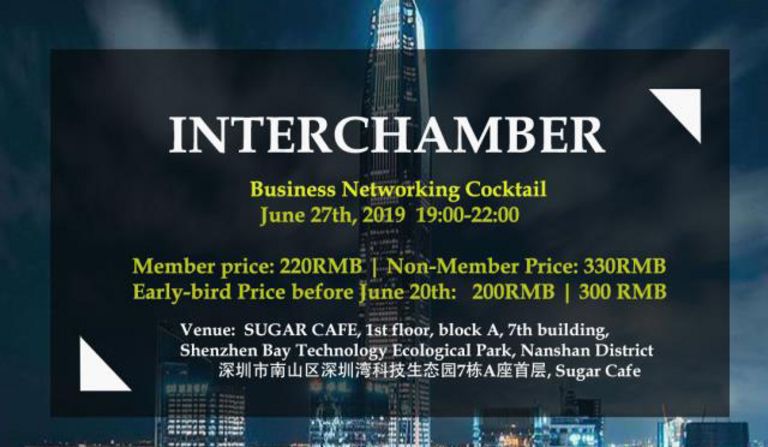 Dear Members and Friends,
With the support of 6 other International Chambers, the French Chamber and Italian Chamber are glad to invite you to the InterChamber Business Networking Drinks in Shenzhen.
If you want to expand business network in both international and local community in South China, this event is for you!
We are waiting for you to come and taste our delicate foods and drinks in a beautiful and modern concept.
At this event, you will meet many interesting people from various countries and industries, have the chance to win great prizes and taste delicious finger food, sangria and special wine from Wespirit. We spirit starts from the flavors of the French small independent vignerons, selects every glass of pretty wine from nature.
Book your seats before June 20th for the drinks in Shenzhen, then you can enjoy a special early bird price on registration fee. Don't hesitate to join us !