Flying Whales: Connecting the land-locked world to the global economy
FLYING WHALES is developing an innovative airship for the transport of heavy and oversized cargos. Originally designed to meet the needs of the Office National des Forêts, the French Public Forest Office, to extract wood in hard-to-reach areas, the airship is set to become a ground-breaking solution to overcome all kinds of land logistics issues.
From wind turbine blades to electric towers, from providing emergency relief in land-locked areas to easing the transport to island and mountainous regions, FLYING WHALES aims at rethinking logistics in a more economical and sustainable way.
Endorsed by the French government and supported by a strong technical ecosystem, the company has since its creation drawn the attention of the international community. After signing a strategic and financial cooperation with China (AVIC) in 2016, FLYING WHALES recently signed a partnership with Quebec (Canada).
Michèle Renaud, Operations, Sales & Marketing Manager of the company will provide more insights on how this global project could reshape the transport and logistics of tomorrow.
COORDINATOR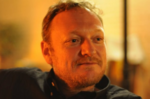 Gaétan MESSIN
Attaché for Science and Technologie
Consulate General of France in Shanghai.

Former researcher at Institut d'Optique laboratory Charles Fabry, in the field of quantum physics, Gaétan Messin took the position of Attaché for Science and Technology at the French Consulate in Shanghai in Seprtember 2016. He leads, in partnership with the CCIFC, the Innovation Working Group and the Shanghai R&D Club.
REGISTRATION
Event Location