Consumption of foreign products is increasing in China and this trend will keep going on: China is heading to the first worldwide importer position in the coming years. Foreign products are acknowledged for their quality and the Chinese consumers are willing to experience better and higher lifestyle standards. However, importing into China is still challenging, due to strict and complex regulations on the products.
ASI Group has been offering supply-chain related services in China for more than 10 years now. They are importing a variety of products and have a strong expertise in each step of the importing process and e-commerce channels. For this event, they will offer their insights about how to import Food and Beverage as well as lifestyle products into the Chinese market. From the feasibility of the project and compliance, to the final customer delivery, discover all the steps that you will have to go through before your product conquers the Chinese market.
---
SPEAKERS

Igal CHREKY
Vice-president
ASI Group
At the executive management of ASI Group for 8 years, Igal Chreky has acquired a strong experience in supply-chain, logistics and trade all around Asia, which makes him regularly invited in conferences where he shares his view and best insights.

Alexandre DAM
General Manager
ASI Solutions
Alexandre DAM has managing successfully many projects in Food & Beverage, Fashion and Lifestyle products importation strategy. His expertise has always ensured foreign brands to maximize their revenue while minimizing their risks of exposure on the Chinese market.

Alice VOQUER
Business Development Manager
ASI Group
Flexibility and Agility are Alice's keywords. With her global understanding of the extended portfolio of ASI Group's services, she is used to solve many trading and logistics challenges.
---
INSCRIPTION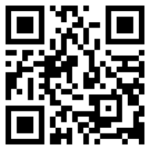 Free to CCI FRANCE CHINE members
250 RMB for Non members
Please scan or hold on the QR code to register
Event Location