CCI FRANCE CHINE is pleased to invite your to its next HR conference/webinar: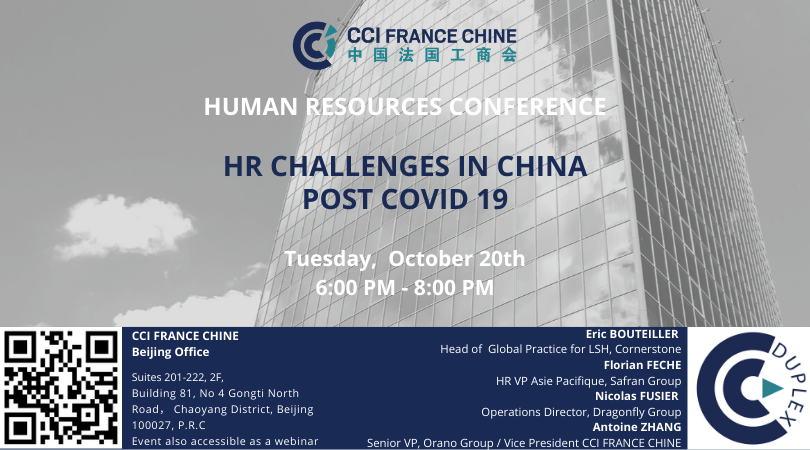 CCI FRANCE CHINE is pleased to invite its members on Tuesday, October 20th to a conference in the presence of four leaders who will share with us the way in which their companies have adapted and continue to do so in this uncertain period.
The introduction will present the work of the CCI FRANCE CHINE HRD Club. By Nicolas FUSIER.
Our industry leaders will then talk about the following subjects:
- Managing HR and adaptation plan during covid19 crisis. By Florian FECHE.
- The long-term challenges in human ressources. By Antoine ZHANG
The session will end by a debate session animated by our moderator.
Use the below QR Code to register to the event and share your questions.
This event will also be available as a webinar, the link will be sent to you after registration.
Registration