How to Make Excellent H5 Poster for Business
一天学会H5,商务海报的策划制作
Nowadays, H5 posters have been widely used in sectors as Internet finance, new retail e-commerce, online games, new media platforms, online education, etc. Because of its diversified forms of expression, quick and creative content updates, as well as its flexibility of sharing, companies' marketing costs can be largely reduced.
如今,H5海报已经广泛应用到互联网金融、新零售电商、网络游戏、新媒体平台以及在线教育等,H5海报的表现形式多样化,便于更新内容及创新,且宣传形式不受时间空间的限制,只要广告质量高,就能够被不断转发分享,大大降低企业的营销成本,提高营销转化率,开启推广营销新时代。
Objective & Content 目标与内容
This course elaborates H5 poster making skills from four aspects: design and production, activity planning, operation promotion and application cases. Participants will learn creative design, interactive form, content planning and marketing skills of H5 marketing.
Planning: Internal and external promotion plans, planning skills in different scenes
Standard: Reaching objective, customer friendly, coherence
Skills: Fast building, beautifying layout and multimedia cooperation skills
Practice: Choose poster types related to company's promotion
Efficiency improvement: Using template, design essentials, all in one
本课程从H5移动营销的设计制作、活动策划、运营推广、应用案例4个方面入手,讲解了H5营销的创意设计、互动形式、内容策划和营销技巧,同时选择了经典案例,引导读者快速掌握移动互联网高端H5新媒体的设计方法。
策划:内宣外宣策划方法,不同场景的海报策划技巧
标准:达到目的、用户有感、符合调性
技巧:快捷搭建、美化布局、多媒体配合技巧
应用:选择与企业宣传有关的海报类型学习
提效:模板的套用、设计要领、一通百通
Course Outline 课程大纲
Introduction
Standard of Excellent H5 Poster
Basic skills of making H5 poster
Planning/Producing
Planning Skills
1.Basic steps of planning skills
2. Planning skills for dynamic H5 poster
3.Planning skills for Product Sale H5 poster
4.Planning skills for Recruitment H5 poster
5.Planning skills for Marketing H5 poster
Producing Skills
Choose of templet/Content writing/Music
入门篇:
优秀H5的标准
制作H5的基本动作
1). 策划
内宣/外宣
2). 制作
选模板/填内容/配音乐/实战篇
策划技巧
策划的基本步骤
明确选题/锁定受众/搜集素材/拟定框架/编写文案
动态类H5的策划技巧
四种常见的动态类选题
三类受众的策划技巧
动态类文案写作技巧
总结类H5的策划技巧
端正态度
总结类文案写作技巧
招聘类H5的策划技巧
招聘类H5标题的写法
招聘类H5引言的写法
招聘类H5正文的写法
营销类H5的策划技巧
销售产品
定义/特点/策划技巧
推广品牌
定义/特点/策划技巧
制作技巧
模板选择技巧
内容填充技巧
音乐搭配技巧
Agenda 课程安排
Date & Time: 19th-20th May, 2020, everyday from 2:00 pm – 5:00 pm
Venue: Online Training (the connection information will be sent after registration)
Language: Chinese
日期&时间:2020年6月9-10日,每天下午2:00 – 5:00,共6小时
上课地点:线上授课 (上课前统一发送上课链接)
授课语言:中文
Registration 报名注册
Please scan the below QR code or writing e-mail to sc-hr@ccifc.org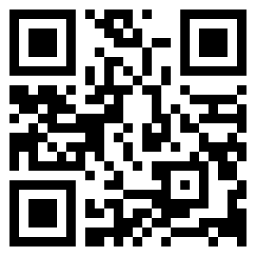 Please scan the above QR code or writing e-mail to sc-hr@ccifc.org