Visit in Zhongshan
CCI FRANCE CHINE, in partnership with SIAL SHENZHEN is very pleased to invite you to visit Danone Zhongshan Plant and meet their team on Friday, August 18th in Zhongshan. Danone open their doors and let us visit their plant specialized in the production of Mizone vitamin drinks. During this visit, Danone will share their expertise on the current hot topic : "Green Environmental Protection & Digital Smart Factory."
Following global efforts to reduce CO2 emissions, factories like Danone Zhongshan Plant are helping build a green and sustainable industry for our future. By working on its production and logistics digital integration, this factory is a pioneer in DWC's digitalized supply chain.
Kind notice :
Due to the production line requirements, air conditioning will not be available during the visit.
We kindly suggest you the following:
Cool attire is recommended.
Skirts are not recommended for ladies.
Jewelry needs to be removed during the workshop visit.
Concerned industries: food & beverages, packaging, green production, smart supply chain.
Agenda:
- 2:00 pm Arrive at Danone Zhongshan
- 2:00 pm - 3:00 pm : Factory visit
- 3:00 pm - 3:30 pm Topic sharing : Green Environmental Protection Suggestions & Experience Sharing of Digital Smart Factory
- 3:30 pm - 4:00 pm: Q&A and free discussion
Departure:
- @ 11:45 am
CCI FRANCE CHINE Guangzhou Office
Leatop Plaza,32 Zhujiang East Road,Zhujiang New Town, Tianhe District, Canton
广州市天河区珠江新城珠江东路32号 邮政编码: 510623

About Danone
Danone is a leading global food and beverage company operating in three health-focused, fast growing and on-trend categories: Essential Dairy & Plant-Based products, Waters and Specialized Nutrition.
Danone (China) Food & Beverage Co., Ltd. is one of the subsidiaries of Danone in China. An iconic product managed by Danone Waters China, Mizone has proudly been the leading brand in China's vitamin drinks for nearly 20 years.
About SIAL
SIAL SHENZHEN holds a Global Food Industry Summit on August 28th-30th to provide business opportunity for food and beverage enterprises from the four corners of the globe based on its vision by adding another successful story to SIAL in China Brand. Registration and more information at en.sialshenzhen.com
Registration
Please scan the QR Code or click here for registration
请扫描以下的二维码或点击此处报名活动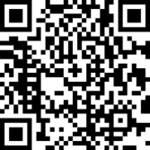 Event Location