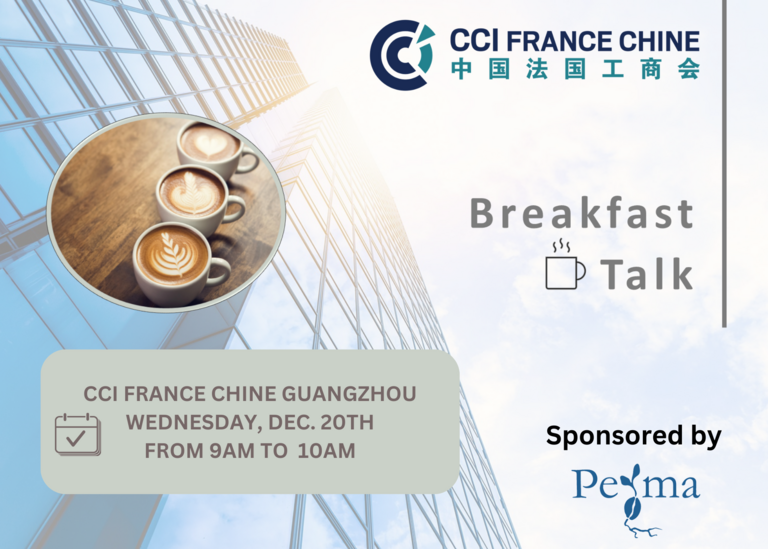 Dear member,
CCI FRANCE CHINE is pleased to invite you to the next session of Breakfast Talk!
Breakfast Talk is a new platform to discuss the topics that matter our professional development and share ideas with others.
Come to discuss with Emilie CHUNG, Business Development Manager Greater China from Great Place To Work about how to empower women in the workplace.
In this presentation, we will be sharing some best practices and key steps that will allow companies to empower their female team-mates, as well as recognise and advance gender equality.

#Women'sClub #HRWorkingGroup
Welcome to CCI FRANCE CHINE, Wednesday, December 20th !
Topic : Empower her: how to empower women in the workplace?
Emilie CHUNG | Great Place To Work