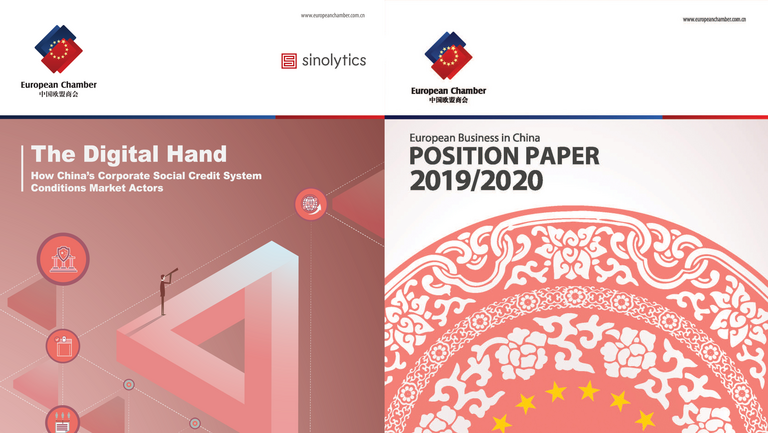 The CCI FRANCE CHINE and European Union Chamber of Commerce in China are delighted to invite you to the presentation of the European Business in China – Position Paper 2019/2020.
Every year the The European Union Chamber of Commerce in China prepares a set of recommendations to both Europeans and Chinese governments on-to strenghten their relations and create a win-win environment for the companies.
China's Corporate Social Credit System (SCS), the innovative and comprehensive vision of using modern technologies to monitor, condition and steer market participants, is moving decisively forward with its planned rollout in 2020.
To address this, the European Chamber in cooperation with Sinolytics released a major report that details the acute disruptions that European companies will face, and what they must do to ensure compliance.
Therefore, this conference's topics will be articulated around:
- Competitive Neutrality and Business in China Position Paper
- China's Corporate Social Credit System
- Presentation of CCI FRANCE CHINE / European Chamber common projects
AGENDA
8:00 - 8:15 : Welcome of the participants
8:15 - 9:45 : Presentations
9:45 – 10:00 : Q & A