Great customer experience is integral to every successful organization's competitive strategy. However, today's consumers interact with brands in a myriad of channels and formats. How do we effectively monitor consumer experience and preference trends from multiple touch-points (e.g., e-commerce, social media, customer service)? How do we leverage such insights to empower product innovations, marketing, and strategy? This keynote introduces the latest frameworks, tools, and applications in customer experience management, with up-to-date cases in consumer brands.
SPEAKER
Dr. Jackie Luan
Founder and CEO
Lavector Technologies
She graduated from Yale University with a Ph.D. in Marketing, and from Peking University with a B.A. in English and Economics. Lavector specializes in analytical software and consulting services to empower clients' customer experience, R&D, and Marketing. Founded in 2015, it serves both China-based and global clients in food and beverage, beauty, luxury, hospitality, and financial services, including Unilever, Coca Cola, Estée Lauder, Shiseido, Adidas and Burger King.
COORDINATORS
Rachel Daydou
Partner & China GM
FABERNOVEL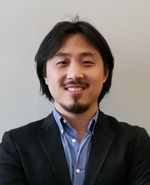 Jiabin LI
Technology Director China
Choose Paris Region
REGISTRATION

Event Location