Join us for the cross-border webinar event to discuss M&A trend landscape in Asia
The significance of merger and acquisition (M&A) deal volumes in Asia is increasing, and the region's share of the worldwide M&A pie keeps growing.
In step with this growth, deals are becoming increasingly complex and challenging as prospective investors in the region are expected to (i) evaluate businesses which operate cross-regionally, (ii) assess the potential benefits and synergies arising from M&A transactions and (iii) put in place a solid business plan to lead the post-M&A group to success in a market that is rapidly evolving.
In this seminar LPA, Mazars and Havas - three professional firms with extensive experience in Asia - have teamed up for this event to share their knowledge of M&A in Asia. They will, in particular, address the following issues:
• identifying and assessing worthy investment targets
• discovering the commercial and compliance strengths and weaknesses of targets
• defining the appropriate pricing structure for the deal
• key points to consider when negotiating with local partners
• protecting investor interests through appropriate legal documentation
• planning for the post-M&A business' continuity and success
LPA and Mazars are respectively a law and a professional services firm with a long presence through offices in major locations in Asia. Havas is a worldwide communication and advertising agency, which considers the APAC region as strategic for its expansion through build up transactions.
Drawing from the real-life cases on which they advised, our speakers will help you understand the dos and don'ts and the path to success when undertaking M&A deals in Asia.
Speakers
Mrs. Marie Mbaye, Head of Legal APAC at HAVAS GROUP

Mrs. Bérengère Roig, Partner at LPA Singapore

Mr. Nicolas Vanderchmitt, Partner at LPA-CGR avocats Hong-Kong

Mr. Jean-Francois Salzmann, Managing Partner at MAZARS Japan
This webinar will be moderated by Mr. Thomas Chen, Head of Accounting and Outsourcing services at MAZARS China and Mr. Arnaud Bourrut Lacouture, Partner at LPA Singapore
Agenda
04:00 pm Welcome Attendees and introduction remarks 
04:10 pm Roundtable Discussion among panelists 
05:00 pm Q&A 
This event is organised in partnership with The French Chamber of Commerce in China, The French Chamber of Commerce in Japan and The French Chamber of Commerce and Industry in Hong Kong.
---
SPEAKERS
Marie Mbaye
Head of Legal APAC at HAVAS GROUP
Marie is heading the legal department of Havas Group for Asia Pacific and throughout her 6 years at Havas she has been managing (from legal perspective) M&A projects/transactions in multiple jurisdictions across APAC market (which has been and remains one area of focus for Havas Group in terms of M&A/growth).
Her 9 years of experience in Singapore, that she has gained through regional roles in APAC, have enabled her to successfully manage complex transactions and learn how to adjust to different cultural environments (especially from a negotiation perspective) and to become more innovative.

Bérengère Roig
Partner at LPA Singapore
Bérengère brings more than 9 years' experience to cross border and domestic M&A, financings, commercial and restructuring transactions, and various corporate matters.
She represents companies and individuals in their acquisitions, dispositions and joint ventures, in their investments and in their financing transactions and restructurings.

She also co-founded LPA Singapore, which is part of the LPA-CGR network of law firms, with 13 offices located in major business centers around the world.

Nicolas Vanderchmitt
Partner at LPA-CGR avocats Hong-Kong
Nicolas is at the head of LPA's Hong Kong office since 2008.

He has advised a broad array of clients for more than 20 years in most areas of business law, including M&A, venture capital and private equity transactions.

He plays an active role in the French business community in Hong Kong in his capacity as Secretary General and member of the Executive Committee of the French Chamber of Commerce in Hong Kong since 2011.

He is dually qualified in France and Hong Kong

Jean-Francois Salzmann
Managing Partner at MAZARS Japan
Jean-François is a French CPA (Expert Comptable, Commissaire aux Comptes) with over 30 years' professional experience.
He is the Managing Partner for Mazars in Japan and coordinates Mazars Financial Advisory activities in Asiapac.

His teams in Japan are specialized in cross-border transaction, from an inbound and outbound point of view, including stucturing, due diligence, valuation and post-merger integration.
---
INSPCRITION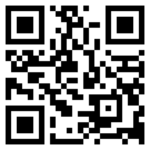 Free to CCI FRANCE CHINE members
100 RMB for Non members
Please scan or hold on the QR code to register