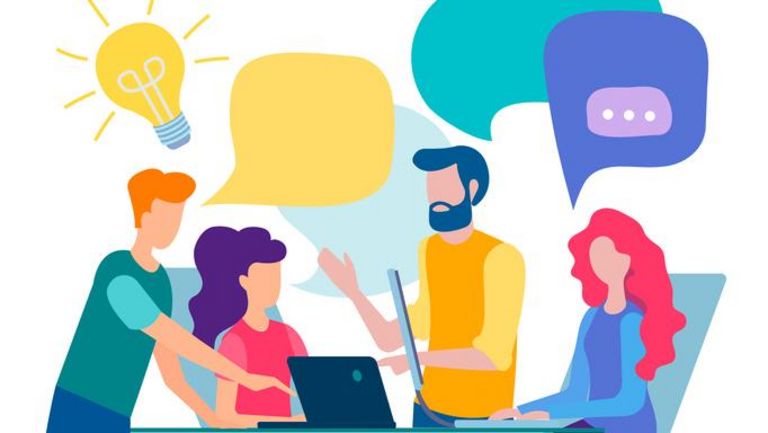 In this live online workshop, give your supporting staff the opportunity to build their skills covering communication skills, problem solving, and time management to further empower independent work.
Participants will engage in practical activities and be given tools applicable to their daily jobs and build confidence to enhance representation of organizations and themselves.
Through relevant and useful content, online group discussions, case study analysis, and trainer-reviewed homework exercises, participants will receive valuable feedback and complete the course with a continued action plan.
这个直播在线工作坊,給您的支持性员工成长的机会,帮助他们提升沟通技巧、问题解决能力和时间管理能力,进而为他们独立工作赋能。
学员将通过实际的案例、学习实用的工具,通过应用到他们的日常工作中来提升自我表达能力和组织需求。
通过相关的有用的内容分享,在线小组讨论、案例分析,作业练习,学员将收到有价值的反馈,并完成后续的行动计划。

Course Objectives 课程目标:
Understand clearly the communication role
Problem identification and generating solutions
Build confidence communicating with different people
Communicating effective messages
Assertiveness
Methods of Prioritization
Developing a new level of business professionalism
清晰理解沟通角色
确认问题并形成解决方案
树立和不同人沟通的自信心
传达有效信息
自信心重塑
确定优先级的方法
提高商务专业素养到一个新的水准

Course Format 课程形式:
Pre-training:
My communication style: self analysis
Case study reading: preparation for group discussions
培训前:
我的沟通风格: 自我分析
案例导读: 为小组讨论做准备
Post-training exercises:
Goal setting
Email post-assignment and feedback
培训后:
目标设定
Email 课后任务并反馈

Course Outline 课程大纲:
08.25 – 2:00PM-4:00PM Session 1 (2 hours)
My role and communication 我的角色和沟通技巧
What is communication
Barriers to communication
Asking the right questions
Defining 'MY ROLE"
Saying no and prioritising
Expected professionalism
什么是沟通
沟通的障碍
问"正确"的问题
定义 "我"的角色
学会说不,制定优先级
期望的职业化
08.26 – 2:00PM-3:30PM Session 2 (1.5 hours)
Dealing with challenging situations 我的角色和沟通技巧
Delivering effective messages
Planning your message to deliver constructive solutions
Communication styles: understanding how to deliver messages to suit the receiver
Adapting to communication styles
什么是沟通
沟通的障碍
问"正确"的问题
定义 "我"的角色
学会说不,制定优先级
期望的职业化
08.27 – 2:00PM-3:30PM Session 3 (1.5 hours)
Time Management and Priorities 时间管理和优先级
What is Time Management?
Strategies for Priorities
Filtering work
Sharing deadlines
Offering alternatives to taking on more work
什么是时间管理?
优先级策略
分享截止日期
提供可选方案以承担更多工作
Who should attend? 受众群体
Target audience: Administrative Staff, Executive Assistants, Office Managers, Team Assistants
目标学员: 行政人员,总裁助理, 办公室人员, 团队助理
Agenda 课程安排:
Date: August 25th, 26th, 27th
Language: Chinese
Venue: Online training
The connection information will be sent to you by e-mail a few days before the training
Price: 900 RMB for Members | 1100 RMB for Non-Members
Registration 报名:
Please scan the QR code or send e-mail to bj-training(@)ccifc.org to register.