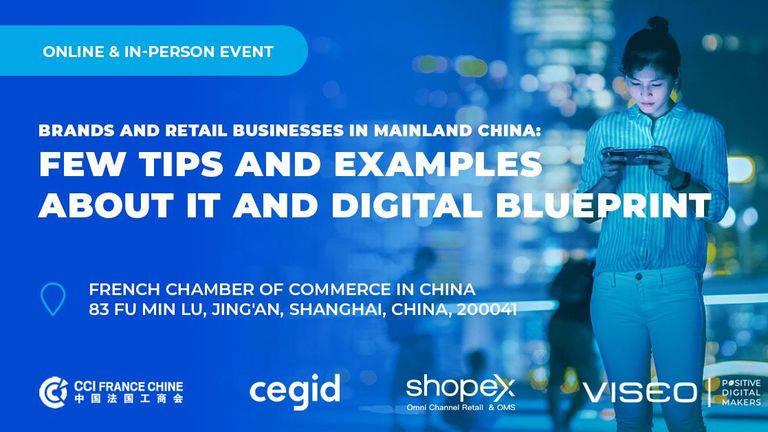 Join us to hear from Cegid, Shopex and VISEO speak about China's digital economy and how you can reach this expansive retail market.
Many brands may be intrigued by the potential of developing their businesses in China leveraging digital eco-system, solutions and service providers, however, uncertainty and a lack of local know-how could have hindered progress. To support brands and retail businesses in the retail industry, help them to improve their understanding of the distinctive customer journey and to enter China's dynamic retail market, we have invited experts in different fields from Cegid, Shopex and VISEO to share their experience.
Our hybrid event/webinar will cover a few examples of specificities and digital blueprint when entering, growing, and expanding in the mainland China market.
AGENDA
7:00 pm - 7:10 pm : Introduction
7:10 pm - 7:30 pm : Few examples of specificities of China mainland retail business
7:30 pm - 7:45 pm : Few examples of Digital blueprints
7:45 pm - 8:00 pm : Q&A
8:00 pm - 9:00 pm : Networking cocktail
---
SPEAKERS