EDITION 2020
Once a year, CCI FRANCE CHINE South China organizes its Beaujolais Nouveau, Beaujolais nouveau is a traditional and historical French event always organized on the 3rd Thursday of November to celebrate the famous new Beaujolais Wine.

The CCI FRANCE CHINE, in partnership with the General Consulate of France in Guangzhou, will celebrate the arrival of the Beaujolais Nouveau wine on Friday, November 20th at Shangri-la luohu hotel in Shenzhen.

Every year, this event gathers more than 600 people from Chinese and French communities to enjoy the new wine through a relaxing and funny atmosphere.
This exceptional festival, under the sign of conviviality, will mingle pleasantly wine tasting, dinner-spectacle, and of course, the discovery of Beaujolais Nouveau. A traditional French and Chinese menu will be served on the buffet, and will be accompanied by French specialities.

This event in South China is also a great opportunity for both Chinese and French communities to stand out and highlight companies' image, products and services. Assemble around the tables of the banquet, many enterprises, international firms and SMEs, will have the opportunity to represent their industry and exchange efficiently.
AGENDA
7:00pm - 8:00pm: Cocktail: Wine and French specialities
8:00pm - 11:30pm: French and Chinese Buffet, lucky draw and other animations.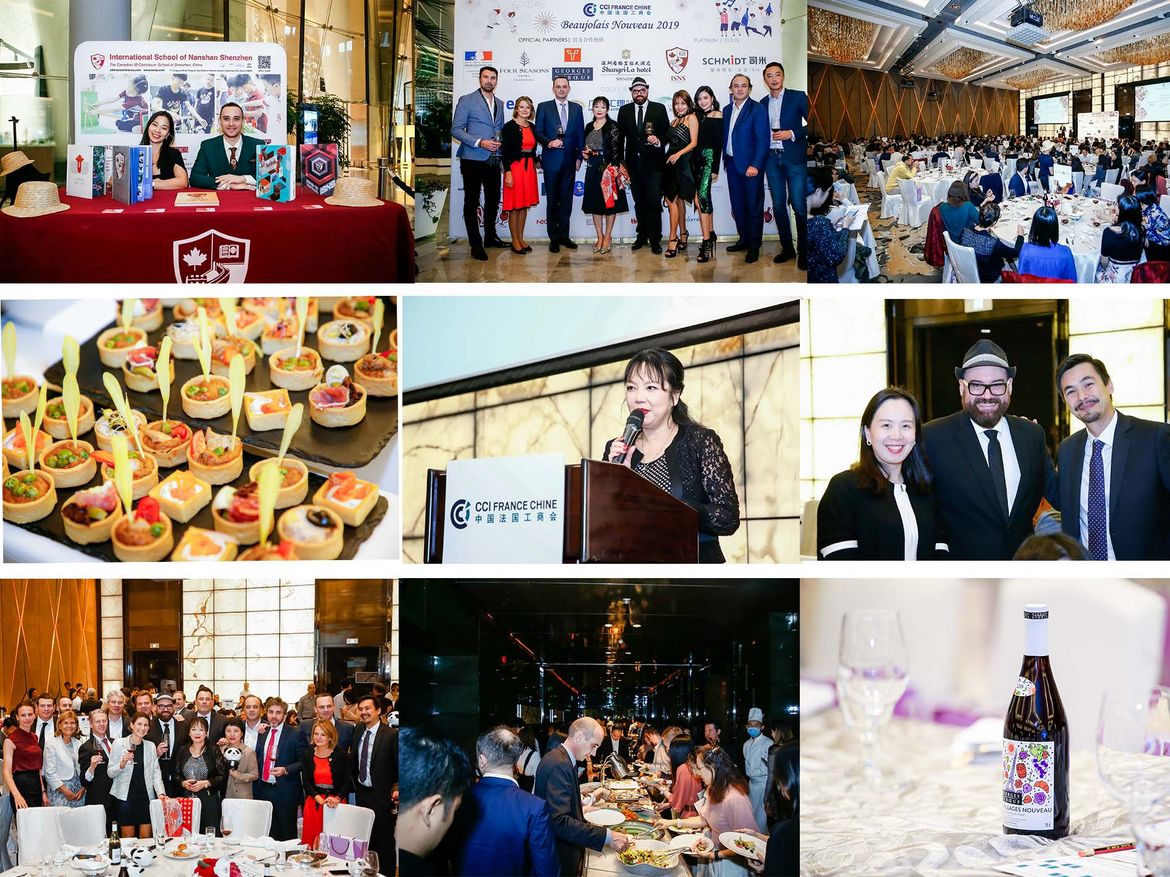 Registration
Since the number of tickets is limited, we will treat your registrations on a first come, first served basis!
Please scan the QR code below for the registration!
Sponsors 2020
French & Chinese Speaking

Sarah DEFRANCE

Business Development Manager

French & English & Chinese Speaking

Feiyu LIU

South China Event & Communication Manager

French & English & Chinese Speaking

Laurence LIU

Business Coordinator - Shenzhen
Event Location