Artificial Intelligence constantly delivers new tools and applications. The ability to generate images from text will influence the way we see creativity in the future. Mastering and properly using this technology requires a basic understanding of the tool.
Some would like you to believe that AI image generation is very complex. Our speakers think differently. They are dedicated to the education of technology to the largest numbers. They have prepared a presentation that will explain clearly, without jargon, how it all works. Through examples and live demonstrations, they will share their deep understanding of the technology.
No special knowledge is required to attend this presentation. It builds on general knowledge to assemble the key concept of how AI works.
This presentation also opens a debate on how AI technologies are more than ever available to all.
---
SPEAKERS

Stephane MONSALLIER
CEO of System in Motion
Stephane graduated in 1993 in Artificial Intelligence from CentraleSupelec. He founded System in Motion in 2004 in Shanghai and has been helping his customers to choose and implement the right technology to tackle the right challenge

Etienne CHARLIER
Partner Riverbanks, Founder DIY AI
Etienne completed his first AI project in 1988. Since 1995, he worked in China in several technology sectors. He is currently driving DIY AI, an initiative to help companies and executives make AI actionable. He is also active in deep learning education.
---
INSCRIPTION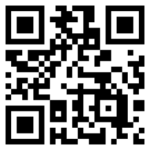 FREE to CCI FRANCE CHINE members
100 RMB for non-members
Please scan or hold on the QR code to register
Event Location