Services
My Webinar, a new online event service
Organize your online conferences with us and promote your events via CCI FRANCE CHINE network!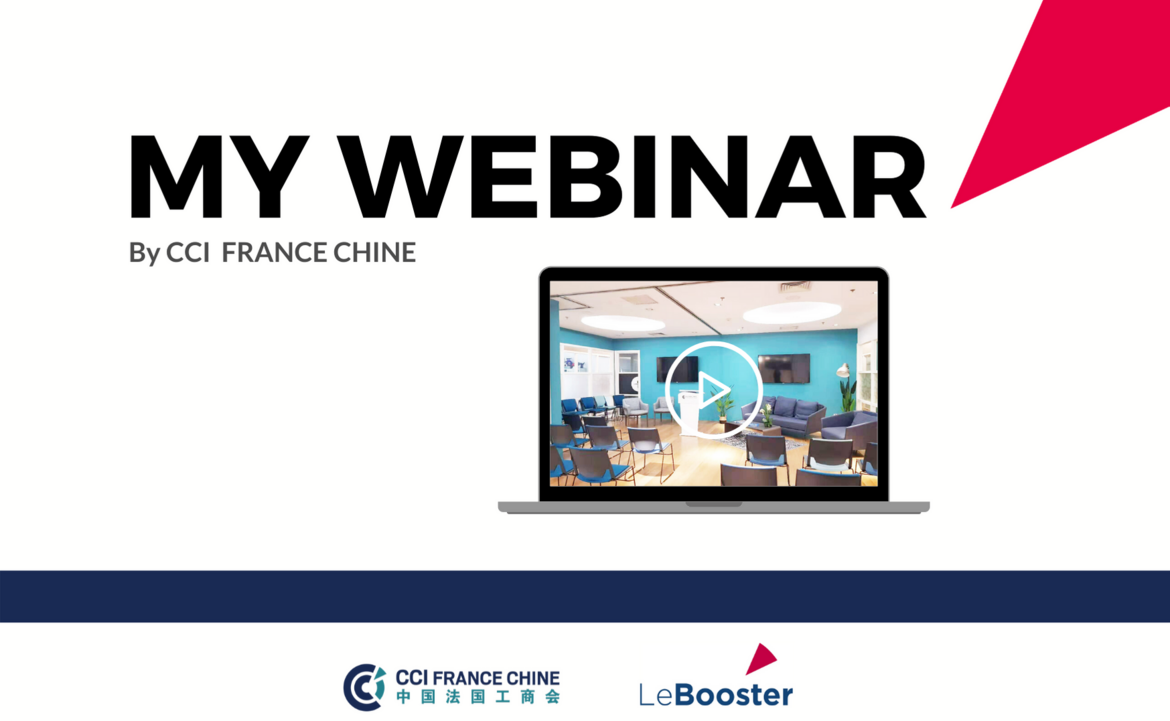 The Covid-19 crisis has a strong impact on activities linked to the organization of offline events (conferences, training, corporate meetings, etc.). For 2 years, the CCI FRANCE CHINE has had a professional audio and video system in its 3 branches for the organization of remote events.
Also, in order to support companies in the resumption of their activities, CCI FRANCE CHINE launches its new service "My Webinar". This offer allows companies to organize professional online events and benefit from the promotion of their event via the CCI FRANCE CHINE network.
My Webinar is already available. A preferential rate is offered over the coming months.
This new service is part of "Le Booster", the brand launched by the CCI France International network, which symbolizes the place of reception and accommodation of French companies, but also all the practical services offered on these sites, to support this companies in the conduct of their activities abroad.