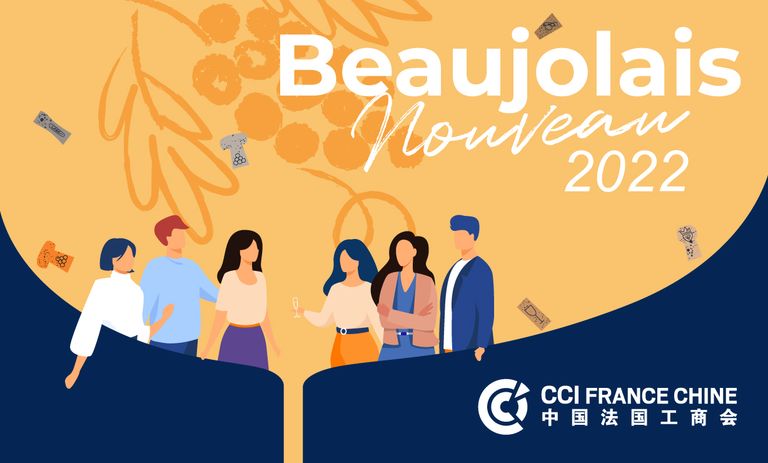 Beaujolais Nouveau is a traditional and historical French event that celebrates the famous Beaujolais Nouveau Wine on the 3rd Thursday of November each year.
博若莱新酒是法国的一个传统和历史的活动,在每年11月的第三个星期四庆祝著名的博若莱新酒。
The CCI FRANCE CHINE, in partnership with the General Consulate of France in Guangzhou, Georges Duboeuf and Canton Accueil, will celebrate the arrival of the Beaujolais Nouveau wine at Sofitel Guangzhou Sunrich in Guangzhou on Thursday, 17th November and at Crowne Plaza Futian in Shenzhen on Friday, 18th November.
中国法国工商会与法国驻广州总领事馆,Georges Duboeuf及Canton Accueil合作,将分别于11月17日(星期四)在广州圣丰索菲特酒店及11月18日(星期五)在深圳好日子皇冠假日酒店庆祝博若莱新酒的到来。
This Beaujolais Nouveau Wine Festival marked by joy will happily blend with dinner feasts, live show, social networking and of course the discovery of Beaujolais Nouveau wine. As always, our catering partners will be on hand to serve traditional French specialties at the welcome cocktail.
这个以欢乐为标志的博若莱新酒节将与晚餐盛宴、现场表演、社交活动,当然还有博若莱新酒的发现愉快地融合在一起。一如既往,我们的餐饮合作伙伴将在欢迎鸡尾酒会上提供传统的法国特色菜肴。
Event Agenda
7:00 PM - 8:00 PM Cocktail: Wine and French Specialities
8:00 PM - 11:30 PM French ans Chinese Buffet, Live Show, Lucky Draw