Course Objective:
The objective of this 30 hours program is to discover the basics of French language in order to be able to have a daily conversation.
Course format:
The class will be made in group of 4 to 6 participants maximum. Start from September 11th until the end of December. Each session is 2 hours.
Course outline:
French alphabet and pronunciation
Greetings
Self-introduction
Introduce people
Asking for age, address, telephone number
Talking about interests
Naming and locating objects and persons
Expressing the possession of things
Colors
Asking and indicating price
Numbers from 0 to 100
Locating a place on the map
Asking the way
Who should attend?
Everybody who wishes to start learning French but never took the time to, because they are working in French-speaking companies, often traveling to French-speaking areas or simply by personal interest.
Agenda
Date: 18:45 to 20:45 every Wednesday, from 11th September 2019
Venue: CCI FRANCE CHINE Beijing Office 中国法国工商会北京办公室
2F, Building 81, No. 4 Gongti North Road, Chaoyang District, Beijing
朝阳区工体北路4号,81号楼二层
Price:Member 2980 RMB*/person – NonMember 3380 RMB*/person.
*All taxes included
Deadline for registration: 6th September, 2019
Registration
Please scan the QR code to register or download the registration form at the bottom.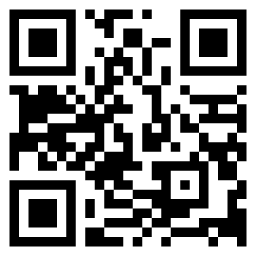 Event Location